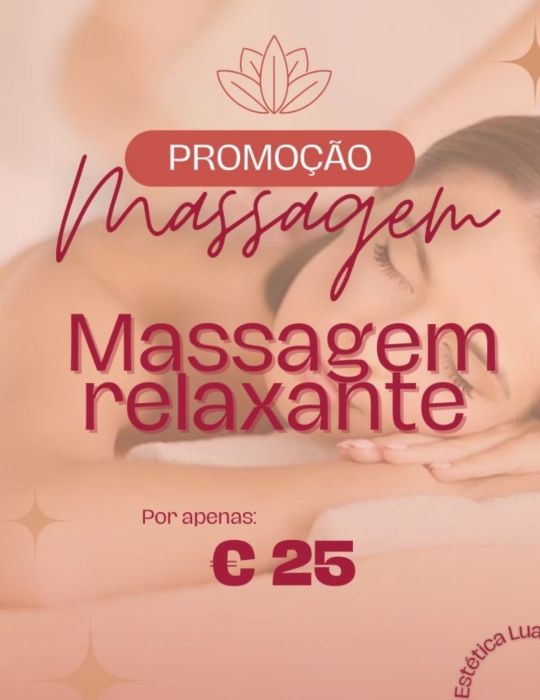 Massagens relaxantes
Where: Matosinhos
Availability: 24h, Das 11H00 ás 22H00
Serves at: Massage Center
He meets: Couples, Man, Woman
Language: English, Portuguese
To relax your body and mind, enjoy a relaxation massage. This massage is perfect for relieving your stress, relaxing your muscles and relieving tension.
The relaxation massage is gentle and is done only with the hands, with rhythmic and continuous movements that run through your entire body, allowing the release of oxytocin,
the hormone that fights muscle tension, reduces stress and helps your intestines to function properly and also lowers your blood pressure.
Release your stress with a relaxation massage!
there is no sex