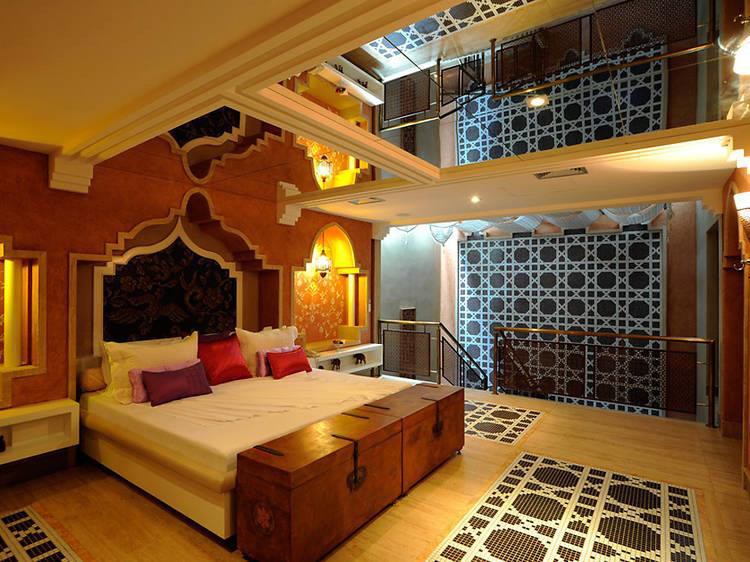 To celebrate a special date or just because you feel like breaking out of your routine, here are the best motels in Porto:
1. Flamingo
• Hotéis
• Motéis
• Porto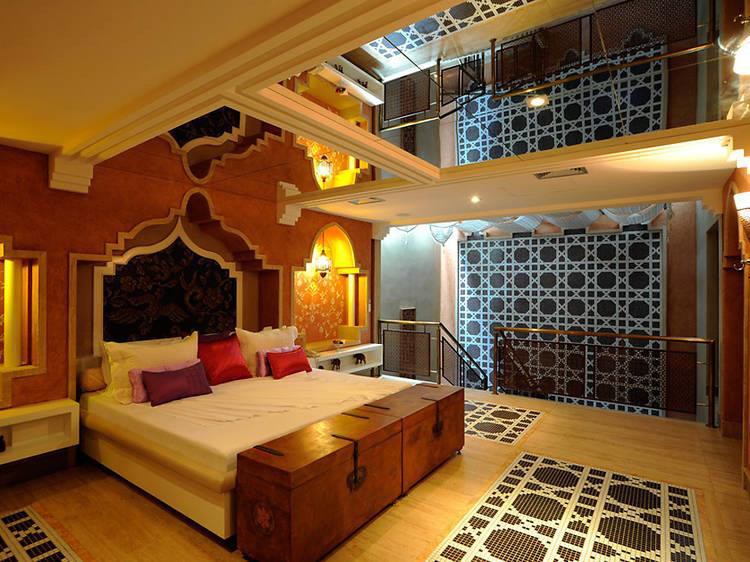 Would you like to go to Bali, New York, Miami or Vietnam, but you lack time and money? Nothing that can't be fixed, rest assured. You can travel to one of the suites at the Flamingo, one of the best known motels in the city, and pretend that you are relaxing (or not) in one of these much-desired holiday destinations. If you don't mind leaving a few euros there in exchange for a few hours of pleasure, go for the Flamingo suite, the most complete suite in the motel. There you can enjoy the sauna, Turkish bath, hot tub and all the wonderful artistic competence of your partner.
Price: from 40€ in a room without jacuzzi/up to 12 hours.
2. Portofino
• Hotels
• Motels
• Porto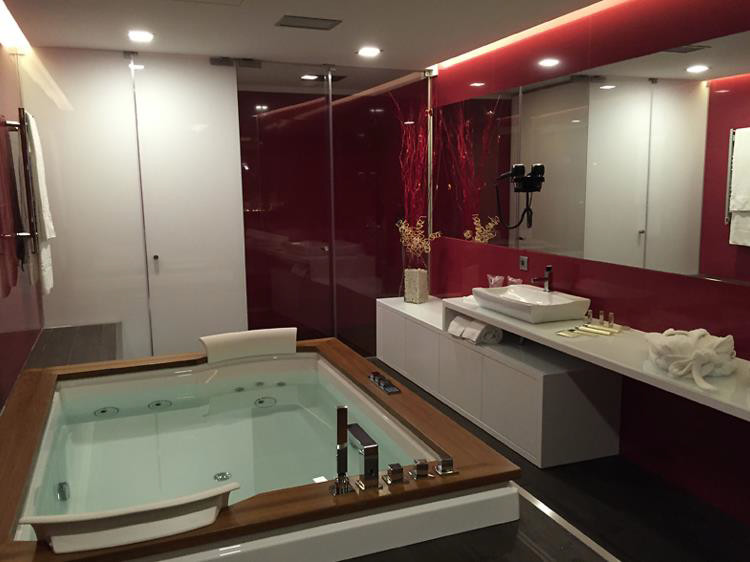 There are things that are very necessary in a motel and secrecy is at the top of the list. At Portofino, a few kilometers from the center of Porto, check-in is done automatically at a machine at the entrance, so you don't need to talk or cross paths with anyone. With 32 suites available and six types of room, the motel has everything you need before, during and after a good time, such as a complete hygiene kit, music channels and air conditioning. The VIP suite doesn't even lack a terrace… to see the stars.
Price: from 40€/4 hours.
3. Habana
• Hotels
• Motels
• Porto
In Matosinhos there is a motel with private garages, 24-hour room service, and even suites for all tastes, with swimming pool, swings and even themed ones. The cheapest costs €35 for two hours of fun, but if you want to go all-in and take a dip in one of the pools in the suites, the price can go up to €385 for 24 hours.
Price: from 35€/2 hours.
4. Silk
• Hotels
• Porto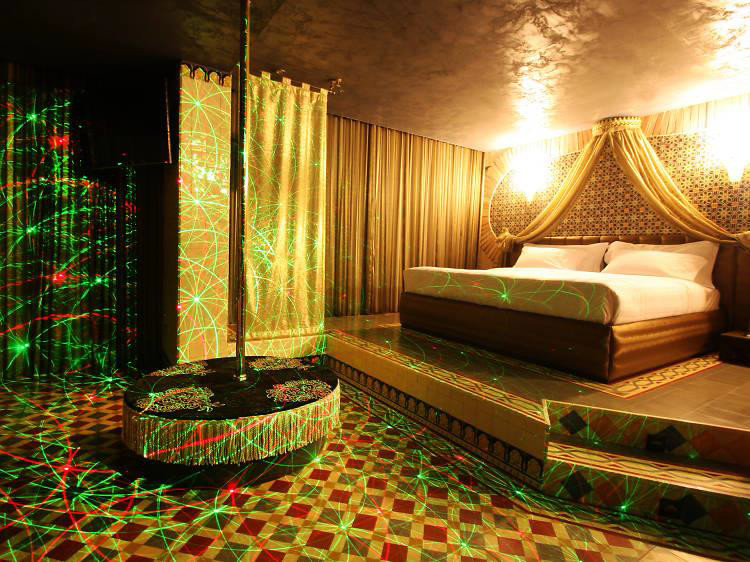 In the Arab suite there is a mini-pool, Turkish bath, pole dancing pole and a textile decoration that lives up to the name; in the spicy swing suite, recline on the erotic sofa (sexually ergonomic) or hang from the swing; and at the XL experience, step into a heated pool with hydromassage, cage, glory hole and much more. You can also buy erotic products, such as condoms, oils, creams and toys, and if you get hungry, you don't even need to get out of bed. Francesinha and chocolate crepe with ice cream are some of the things that can help you recover your energy.
Price: from 35€/2 hours.
5. Havay
• Hotels
• Motels
• Porto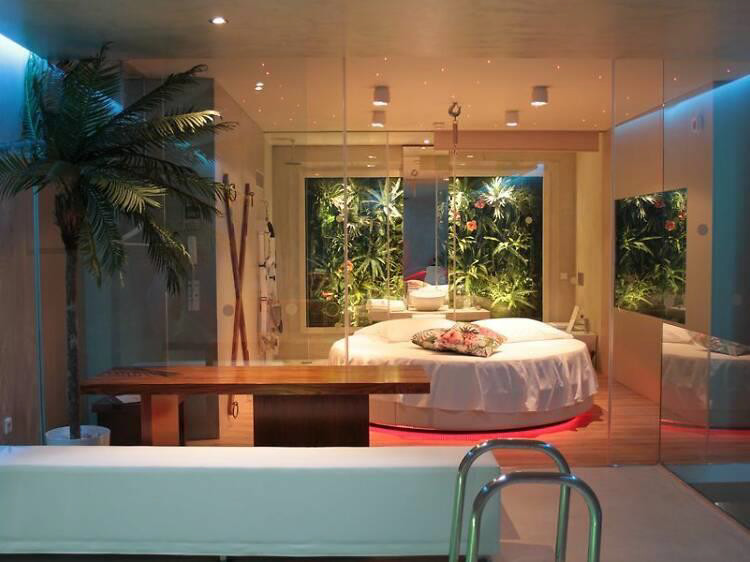 If you like having fun with mirrors nearby, this motel in Leça do Balio is ideal for you. On the walls or on the ceiling, at Havay they are an indispensable accessory. In the suite named after the motel there is a swing, clothesline and a pool with a waterfall. In Haiti, another of the most popular, the bed is round and the pool has a waterfall. It's worth a try (a friend told us). If you don't want to get into the water, there are also suites without pools.
Price: from 35€/4 hours.
6. Tropicana
• Hotels
• Motels
• Vila Nova de Gaia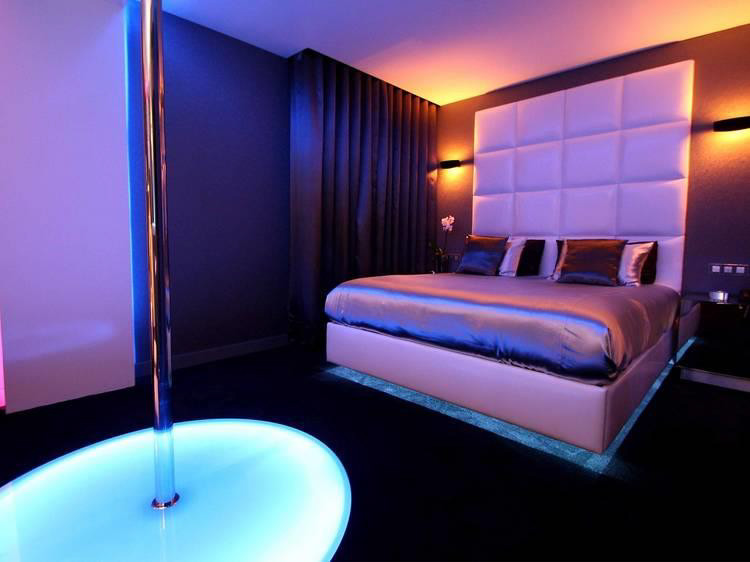 The highlight of this motel, in its eight suites, are the water mattresses and the already famous mirrors on the ceiling. There are also poles for couples who feel like dancing and hydromassage bathtubs. You can also order the decoration pack to have a more romantic atmosphere, with rose petals, candles, grapes and chocolate, bathrobes and slippers, for example.
Price: from 30€/2 hours.
SOURCE
: https://www.timeout.pt/porto/pt/hoteis/os-melhores-moteis-no-porto